ECU Chip Tunning
Product Name:PCMtuner ECU Programmer with 67 Modules Online Update Support Checksum and Pinout Diagram with Free Damaos for Users
Product Type:PCMtuner
Product Category:ECU Chip Tunning
View Count:
Product Description
Product Introduction:
What is PCMtuner tool?
PCMtuner tool can
read and write ECU data through OBD
, PCMtuner performs a complete backup of ECU data, easy ECUs clones, and power upgrades. It can also support read and write gearboxes. According to the data read out via PCMtuner tool, our engineers can provide customers
stage1 stage2 stage3, popbangs ,gearbox data to adjust LC, sport display, immo off, dpf off, dtc off, vmax, swirl off, restoring ECU or TCU factory setting service (paid service).
1,Compared with version 1.20, PCMtuner has add
44 new protocols
, ECU read/write protocols without opening the cover.
2,PCMtuner software allows you to forcibly write (forcibly clone) without verification, and supports forcibly reading and writing unknown ECUs with supported chip models.
3,PCMtuner supply
VR files
for all legal users, we also have helpdesk for them. Moreover, we can offer you a platform to work with our high level tuners, from whom you may learn a lot.
4,
Free update online
. No subscription, no annual fee.
5,Has a USB smart dongle, all licenses for the modules are on the dongle.
6,
Master version
, save data in bin format, data not encrypted.
7,
Work offline
, VR NEED online. Read/Write VR (have VR account for users).
8, With integrated scanmatik2,
The smart dongle is compatible with the original scanmatik2 pro.
9, Helpdesk supply free Damaos for tuner
(
Free damaos as WinOLS damaso file
,WinOLS damaos and MAP package)
PCMTuner Functions
1. Read and write ECU data
3. ECU parameter adjustment
4. ECU maintenance engineering
8.
Stage1-3, gearbox tuning , LC, sportdisplay , immo off, adblue off, dpf off, dtc off ,vmax ,swirl off
(Optional Payable Function)
9. Read flash and ep files
10. Powertrain adjustment
11. Supports online update
14. Helpdesk and tuner account
16. Cover-free wielding-free no disassembly data reading, greatly reduce the risk of destroying the ECU
17. Cover-opening data reading, boot mode
18.
PCMtuner software free download
19. Download car list or check chip list on manufacturer site:
http://www.tuner-box.com/ecu-list.php
If you already own our tool (PCMtuner), thats so cool, you will get a tuner account ,
What we can do when we have this account :
1:A lot of
VR file online for you
2:Professinal tuner can donwload our WinOLS damaos ,A2L, map packge( as we all know , these data very expensive when you go to order , dont worrry , we dont charge any fee for our user )
3:any others we can do for this accout , of course, we have magic funtion for you if you cant tuning by yourself , no pro , what our tuner can help you do
tuning gearbox , such as Luach control 6dtc off
deactive or active sprot exhuast vavel
so many services we can do, but these are charge fee, any you want just charge $66, of course, you can tune if you have knowledge about that.
4. Face to face our tuner, can give some guide for you on chiptuning.
When You Get Our Tool What Should We Do?(How to USE)
Preparation before installation:
1 Connect the device to the computer with power cable and USB cable, and plug the smart
lock dongle into computer,like what I show you here
1. When you get the item, please download software and follow the PCMtuner installation video to Install it.
2. If your laptop install others software, like gurandant driver, scanmatick, pls uninstall all of them
3. Install our pcmtuner software one by onen
4. After install done, then run pcmtuner software, register it.
5.
Contact us to help you activate your tool (need supply your register email)
password is your device serial number
6. When you need run pcmtuner, you need connect pcmtuner box and smart dongle to laptop, or you cannot open it.
7. Bugs if happen cannot see it works, pls go to search page, search MicrosoftEdgeWebView2RuntimeInstallerX64 then download it and install it.
8. How to find ecu pinout, run pcmtuner software, then search, such as MED17.5.25, then enter twice, there will show, we supply most of boot already too old, of you need, free contact us, we will help you update it
9.When you activated your tool, you will auto get tuner-box.com account, any tool question, you can create ticket, your user name is your emial, password is your device serial numbner login site here: http://tuner-box.com/login
10.Big news. all tuner and workers, we supply VR file and WinOLS damoas, A2L, map package for free use, you just need click search, then type what you want, there will have, we will update more. If you don't find what you want, pls create ticket contact us.
If you want to get VR files, or WinOLS damaos or A2L file, please go to this website
https://support.vz-performance.com.passwod is your email
How Can I Know What Your Tool can Support?
Here your link go to check what you want list https://www.tuner-box.com/
pls go to here check the support list
Important notice, if you order the pcmtuner, when you register it, pls ask your us to request active it, then you will get a pcmtuner tool support account too, the user name is your register email, what the password is your tool serails number, its auto create, just your tool is activated.
200 Newly-added for Bosch MED/EDC17 Read/Write Protocols Without Opening the Cover.
FCA GPEC2, GPEC2A, GPEC4, GPEC4LM
For Hyundai/KIA SIM2K-240, SIM2K-241,SIM2K-250, SIM2K-251, SIM2K-260, SIM2K-305, MT86
For Ford/LR SID208 Flash read
For EMS S8 BAM. Just 3 point PCB connection into VIA holes. Can be connected without removing gel.
For Renault SID307, SID309, SID310
For Mitsubishi E6T83XXX, E6T32xxx
For Isuzu Transtron SH72544R
For Hyundai, for Greatwall DCM6.2AP
PCMtuner (Software Version: 1.20) Support more than 67 Modules
(Will be update in the future)
we are official dealer in china for "LAUNCH" ,"Autel","Fcar", "OBDSTAR",ect since 2009. we sell auto scanner, car key programmer, ecu chip tunning tool, garage device, odometer resetter and more.. Our webpage is www.urobd2.com.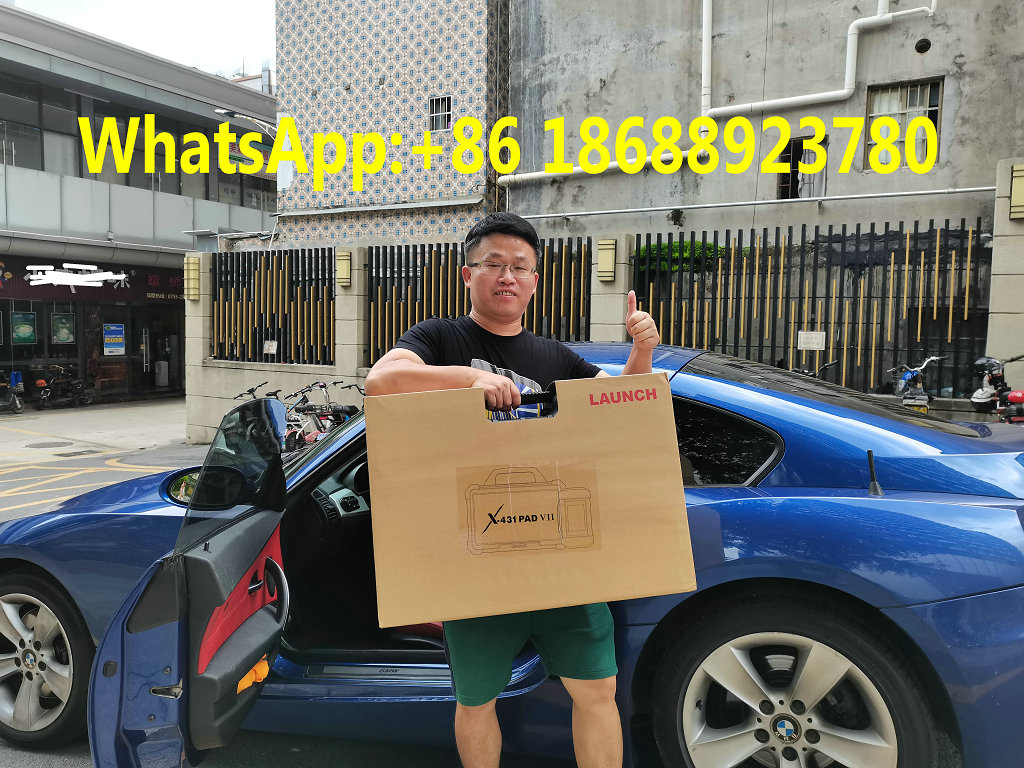 Scan My WhatsApp QR code to chat with me anytime by mobile phone
Contact information:
Mr Paul Tan
Email:paul@urobd2.com
Mobile:+86 18688923780
Webpage:www.urobd2.com
Skype:paul_urobd2
Facebook:https://www.facebook.com/profile.php?id=100072819858185
QQ:2630390680
WhatsApp:+86 18688923780
Wechat:+86 18688923780
Location:Shenzhen, China