Car Diagnostic Tool
Product Name:LAUNCH X431 PRO3S+ 10.1 OBD2 Diagnostic Scanner
Product Type:LAUNCH X431 PRO3S+
Product Category:Car Diagnostic Tool
View Count:
Product Description
New Arrival LAUNCH X431 PRO3 S+ Professional diagnostic tool, 10.1'inch Android 9.0 system , ECU coding , Matching , Actuation test , Guide function for BMW/ Benz , RAM 3GB+ ROM 32GB(can extend up to 128GB), work with X431 HDIII Heavy Duty Module can test both 12V vehicles and 24V trucks(Include Gasoline and Diesel)+ 2 Years Free Update
Why Choose LAUNCH X431 PRO3S+ Diagnostic Tool ?
1.Full Systems Diagnoses + Active Test (Bi-directional Control)

2. ECU Coding

3. MORE ADVANCED FUNCTIONS ADDED IN Newest version:Windows Calibration + Seats Calibration + Tyre reset + Language Change + A/F Reset A/F + Coolant Bleed + Transport Mode + Adblue Reset + NOx Sensor Reset NOx + Stop/Start Reset

4.ADVANCED OE-LEVEL FUNCTIONS: Guided Functions +Online Coding +Setting & Changeover +Modification +Offline Coding + Customization + Personalization

5. Adaptation+ Matching+ Special Reset Services + Initialization + Coding + ECU Coding + Auto VIN + One Click Update + Diagnostic Report + Diagnostic Feedback

6. Online Maintenance Resources: Operating skills, DTC Help, Automotive Technology handbook, Repair Case and How-to Videos.

7. 87 Brands and 10000+ Cars supported Russian/Chinese/Indian/Malaysian/Australian/Brazilian/Latin American car models

8. Android 9.0 -Based 10.1 HD IPS Touch Screen (1920*1200)

9. 7000mAh rechargeable battery (up to 8 hours battery life)

10. 32 GB storage capacity(Can be extended to 128GB)

11. Support Diagnosing Heavy Duty Trucks with Extra X-431 HD Module

12. 2 Year Free Update(No IP Limited)+Bluetooth + WI-FI Connection

13. 5 Years Warranty

14. Support Diagnosing 24V Heavy Duty Trucks (Include Gasoline and Diesel) with Extra X-431 HDIII Module(You need to buy it additionally.)

15.2021 Global Version.No IP limited.
ALL Systems` Diagnoses (Faster and more effective than OE-level coverage diagnostic equipment)
To diagnose car comprehensively, LAUNCH X431 PRO3S+ scanner can read DTCs and data streams, perform active test, Coding for ALL systems.

For instance: Engines/Auto Transmission/Airbags/Immobilizer/Key Coding/ABS/Cruise Control/Instruments/ Self Leveling Suspension systems/Seats/Doors/Gateway/Steering Angle/Air Suspension/Body Systems/Electronic Power Steering & Motor Assisted/Power Steering/Tyre Pressure/Rain Sensors/4WD System/Stabilizer/Intelligent Parking Assist/Door Motors/Audio Systems/Air Conditioning/Tiptronic/Anti Theft/Soft Top/Headlamp Leveling/Central Locking/Automatic Clutch/ DPF Reset/Electric Windows/Plip Programming/Heated Rear Window/Xenon Headlights/Wash Wipe/Fuel Burning Heater/Transfer Box/Seat Memory/Oil Life Service Reset/Sliding Doors/Electronic Throttle/Navigation System/Rollover Sensor/Cruise Control/ Multi Function Steering Wheel/Aux Heating/Electronic Parking Brake/Clutch Electronics, ....etc.
Active Test (Bi-directional Control)
Actuate solenoids and actuators for active testing, send commands to systems/components to test their working status, without using the vehicle controls.
ECU Coding (Online Coding)
Match, learn, or code the newly replaced ECU; Customize your car, unfold the hidden features, or disable the annoying functions; Reprograms the adaptive data for certain components after repairs or replacements
Multi-Language Supported
you can choose the language you want , English, French, Spanish, German, Russian, Korean, Japanese, Portuguese, Italian, Polish, Dutch, Hungarian, Finnish, Czech, Turkish, Greek, Arabic, Danish Persian, Romanian, Serbian, Swedish, Chinese Traditiona.
30+ Special Reset Service Functions
LAUNCH X431 PRO3S+ scan tool gives you the ability to use dealership level relearn procedures to complete repairs/maintenance: Oil Reset,Brake Reset , ABS Bleeding, Injector coding, Gear Reset, SAS Reset, TPMS Reset, DPF Reset, Airbag Reset ,Adblue Reset ,BMS Reset, ETS Reset, AFS Reset, EGR Adaptation, GEARBOX, SUNROOF, SEAT Calibration, etc.

(NOTE:You can find 15 kinds of commonly used reset functions in the reset menu, and other special functions in the car brand diagnostic softwares menu)
1.Oil Lamp,Oil Reset Service
This function allows you to perform reset for the engine oil life system, which calculates an optimal oil life change interval depending on the vehicle driving conditions and climate.
2.Electronic Parking Brake Reset
is important in the maintenance of electronic braking system's safety and efficiency.
3.Steering Angle Calibration
helps clear the fault steering angle sensor memories and plays an important role in the steering angle sensor calibration.
4.ABS Bleeding
This function allows you to perform various bi-directional tests to check the operating conditions of Anti-lock Braking System (ABS).
5.Tire Pressure Monitor System Reset
This function allows you to quickly look up the tire sensor IDs from the vehicle's ECU, as well as to perform TPMS replacement and sensor test.
6.Gear Learning
The scan tool monitors certain camshaft position sensors signals to determine if all conditions are met to continue with the procedure for Engine running
7.IMMO Service
it is mainly used to disable the lost vehicle keys and program a new replacement key fob.
8.Injector Coding
Leaking injectors and some dead injectors can be missed even when an injector is disabled. Otherproblems with the ignition system and mechanical components also may not show an rpm loss when aninjector is turned off
9.Battery Maintenance System Reset
allows the scan tool to evaluate the battery charge state, monitor the close-circuit current, register the battery replacement, and activate the rest state of the vehicle.
10.Diesel Particulate Filter (DPF) Regeneration
specially works for Diesel Particulate Filter system with DPF regeneration, DPF component replacement teach-in and DPF teach-in after replacing the engine control unit.
11. Electronic Throttle Position Reset
This function enables you to make initial settings to throttle actuators and returns the "learned" values stored on ECU to the default state. Doing so can accurately control the actions of regulating throttle (or idle engine) to adjust the amount of air intake.
12.Gearbox Matching
(1). This function can complete the gearbox self-learning to improve gear shifting quality.

(2). When the gearbox is disassembled or repaired (after some of the car battery is powered off), it will lead to shift delay or impact problem. In this case, this function needs to be done so that the gearbox can automatically compensate according to the driving conditions so as to achieve more comfortable and better shift quality.
13. AFS (Adaptive Front-lighting System) Reset
This feature is used to initialize the adaptive headlamp system. According to the ambient light intensity, the adaptive headlamp system may decide whether to automatically turn on the headlamps, and timely adjust the headlamp lighting angle while monitoring the vehicle speed and body posture.
14. Sunroof Initialization
This function can set the sunroof lock off, closed when it rains, sliding / tilting sunroof memory function, temperature threshold outside the car etc.
15.EGR Adaption
Reduce nitrogen oxides (NOx) in the exhaust gas and improve fuel economy at partial load.
18.Suspension Calibration
(1)This function can adjust the height of the body.

(2) When replacing the body height sensor in the air suspension system, or control module or when the vehicle level is incorrect, you need to perform this function to adjust the body height sensor for level calibration.

And more....
2021 New Arrival diagnostic tool + Advance OE-level function
LAUNCH PRO3S+ scan tool adds loads of advanced features as ➤X431 PRO3S+ has wider vehicle coverage, supports AutoAuth for FCA SGW, which makes PRO3S+ compatible with Jeep, Alfa Romeo and Fiat after 2017.➤Guiding Functions(compatible with VW,SKODA,SEAT), Variant Coding ➤Online Coding (compatible with VW, Skoda, Seat) ➤Power Balance ➤Component Matching ➤Flash Hidden Functions ➤Anti-theft IMMO Service ➤Nox Sensor Reset ➤Setting & Changeover (adblue reset, cancel ABS driving test, and more) for Benz ➤Modification for BMW ➤Offline Coding ➤Customization ➤Personalization, for worldwide vehicle brands, and keep growing.

√ Guided Functions: Compatible with Volkswagen / Audi / Skoda / Seat etc.

√ Component Matching: Compatible with Volkswagen / Skoda / Seat / BMW / GM / Ford / Opel / Mazda / Fiat / Honda / Nissan / Hyundai / Kia / Subaru etc.

√ Online Coding: Compatible with Volkswagen / Audi / Benz / BMW / Seat / Porsche etc.

√ Online Account Login Service: Compatible with Volkswagen / Audi / Skoda / Seat etc.

√ Online Calibration: Compatible with Volkswagen / Audi / Skoda / Seat etc.

√ Online Parameterization: Compatible with Volkswagen / Audi / Skoda / Seat etc.

√ Anti-theft IMMO Serivce: Compatible with Volkswagen / Audi / Skoda / Seat etc.

√ Power Balance: Compatible with Chrysler / GM / Ford etc.

Programmable Module Installation: Compatible with Ford / Mazda etc.

√ Flash Hidden Functions: Compatible with BMW / Porsche / Toyota / Subaru etc.

√ Actuator Test : Injector Test ;Turn Off ACC Lane Keeping Assist

System (LKAS) ;Turn ON/OFF Front and Rear side ACM Solenoid , turning the fuel pump on and off, cycling the a/c ,clutch on and off, Left clutch electromagnetic coil test,Acceleration Device Test,Oil Pressure Control Test,DYNAMIC camera aiming,Vehicle level position calibration, Brake Vacuum Pump, Inlet and Outlet Valve tests, Open Brakes tests, Parking Brake Botors, Wheel Speed Sensor Supply, PARKING BRAKE tests (Vary by car, Hundreds of actuation test functions ) …

More functions and vehicle coverage is developing and waiting you to discover ........
Key Programming Function ( need works with additional model )
>>>>Add, Delete & Reprogram Keys, >>>Rewrite smart keys, All smart keys lost, Replace smart key ECU, Replace KNOB IGNITION;>>>>Reset Key: Relearn a key.

(Note:this key programming function is NOT universally compatible .please check compatibility with us if necessary. X431 PRO3S+ supports PINCode reading for most cars before 2008 ,for vehicles after 2008,you need to have PINCode to do key programming

More functions and vehicle coverage is developing and waiting you to discover ........

Thanks to the LAUNCH X-431 PRO3S+ Scan tool, you can get more repair orders and Improve your efficiency and professionalism , Having such a state-of-the-art ,Fast,Smart, Intelligent Bi-Directional Scanner, Which is a great investment in your life .

As a Car owner ,Thanks to the LAUNCH X-431 PRO3S+ pro Scan tool, you don't need to rely on the mechanics or auto repair shop , you can be the mechanic of your family ,Which is a great money saver for your family.
TPMS Diagnostic function ((purchased separately))
LAUNCH X431 PROS3+ can work with wireless tire pressure diagnostic tool (optional accessory) toachieve the features of TPMS activation, programming and learning.

a)Activation:to activate the sensor's IlD, wheel pressure, sensor frequency, tire temperature and battery status.

b)Programming:to program sensor data to a blank Thinkcar sensor, so as to replace a sensor that is in low battery and does not function properly. There are three sensor programming methods available:automatic, manual, and via activation replication.

c) Learning:to write the sensor ID into the vehicle ECU for sensor identification
ADAS calibration (purchased separately)
Advanced Driver Assistance System (ADAS) is an electronic component in a vehicle, including various safety functions of the vehicle, such as automatic emergency braking (AEB), lane departure warning (LDW),lane keeping assist, blind spot elimination, night vision camera and Adaptive lighting.

The function on the equipment is disabled by default, and the user needs to activate the function with an activation card before using it.
All in 1 graphic data stream
view and capture (record) real-time Live Data. This data including current operating status for parameters and /or sensor information can provide insight on overall vehicle performance. It can also be used to guide vehicle repair.
Extension Model Supported
X431 PRO3S+ diagnostic scanner has supported various extended modules (needs to buy additionally) such as Videoscope (Mainly applied to check unseen parts of engine, fuel tank, braking system, etc.) /TSGUN (activate all sensors, tpms relearn, program only Launch Sensors) / X431 PRO G(VAG Group Above 3.5)/ X431 Heavy Duty Module (for gasoline vehicles & 24V Diesel Trucks), so that you can perform more comprehensive vehicle inspections with it.
Remote Diagnosis
help repair shops or technicians launch instant messaging and remote diagnosis, making the repair job getting fixed faster. If you encounter a diagnostic problem that can not be solved by yourself, you can ask assistance for professional Mechanic.
Vehicle Health Report Share and Print
Auto generate vehicle health report, and it can be shared via email, then print it on computer.
Diagnostic Feedback
If you the scanner can not scan any car system or functions does not support, you can submit diagnostic feedback, then send serial number to us, we will deal the case soon.
Data Review
It allows you playback the stored data and diagnostic process, help customer compare current and past data.
Online Database
is fully filled with abundant repair cases and automotive technology handbook for your easier retrieval and reference.
LAUNCH X431 PRO3S+ Supports car list
Supports 10000+ car models from America, Europe, Asia (Including Russian car models, Chinese car models, Indian car models, Malaysian car models, Australian car models, Brazilian car models, Latin American car models and other national models,including cars, SUVs, minvans, 12v light-duty trucks, gasoline cars and diesel cars.

For Audi, For BMW, For Rolls Royce , For Mini, For Brillance, For BYD, For Changan, For Changchen, For Changhe Suzuki, For Chery, For Chrysler, For Dodge, For jeep, For Citroen, For Daewoo, For Daihatsu, demo, For DR, For FAW (Tianjin), For Ferrari, For Fiat brazil, For Fiat, For Abarth, For alfa Remeo, For Lancia, For Ford (Australia), For Ford, For Lincoln, For ford(europe), For Foton, For GAZ, Gear Learn, GearBox Learn, For GM(Brazil) ,For GM, For Chevrolet ,For Cadillac , For Buick, For Gonow, For GMW, For Hafei, For Haima, For Holden (Australia), For Honda, For Acura, For Hyundai, For IKCO, For ISUZU, For ISUZU(thailand), For iveco, For JAC, For JAC , For Refine, For Jinlong, For JMC, For Joylong, For Kia, For Land Rover, For Jaguar, For Lifan, For Luxgen, For Mahindra(India), For Maruti, For Maserati, For Maxus, For Mazda, FOR Mercedes-Benz, For Maybach, For MG(SAIC), For Mitsubishi, For MVM, For Nissan, For Infiniti, For GT(Nissan), For Opel, For Vauxhall, For opel(Souch Afria), For Perodua, For Perodua(Malaysia), For Peugeot, For Polarsun, For Porsche, For Proton, For Proton(Malaysia), For Qoros, For Renault, For Dacia, For Samsung Renault, For Rover, For Saab, For Saipa, For Seat, For SGM, For Buick (China), For SGMW, For United Packistan Skoda, For Smart, For Sprinter, For Ssangyong, For Subaru, For Suzuki, For Tata, For Tata(india), For Toyota, For Lexus, For VAZ, For Volvo, For VW, For Bentley, For Bugatti, For Lamborghini, For Xinkai, For Zotye, For ZX Auto, ect...
High configuration X431 PRO3S+
Bracket design:Damping shaft , 180 degree adjustment, supports Mention hanging, uphold and normal .
Bright and Large screen , Large Capacity Battery. Work Longer Time, Large Storage Space, Running More Quickly
➤Android 9.0 system ➤10.1 touch screen ➤7000mAh stronger rechargeable battery ➤32GB(can extend up to 128GB) storage, save more vehicle documents & customer data. ➤2.4GHz&5GHz Dual-Frequency Wi-Fi, 4X faster transmission rate ➤CPU Processor Updated from 1.4GHz to 2.0 GHz quard-core, greatly increased the speed of running multiple task. ➤8X Faster AUTO VIN Technology, Time is Money!
we are official dealer in china for "LAUNCH" ,"Autel","Fcar", "OBDSTAR",ect since 2009. we sell auto scanner, car key programmer, ecu chip tunning tool, garage device, odometer resetter and more.. Our webpage is www.urobd2.com.


Scan My Facebook QR code to chat with me anytime by mobile phone
My Facebook QR code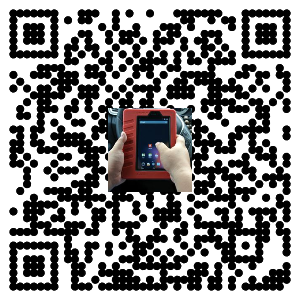 Contact information:
Mr Paul Tan
Email:paul@urobd2.com
Mobile:+86 18688923780
Webpage:www.urobd2.com
Skype:paul_urobd2
Facebook:https://www.facebook.com/LaunchX431AutoScanner
QQ:2630390680
WhatsApp:+86 18688923780
Wechat:+86 18688923780
Facebook:https://www.facebook.com/tan.paul.735
Location:Shenzhen, China