Car Diagnostic Tool
Product Name:Original LAUNCH DBScar Bluetooth connector for X431 V/V+/pro/pro mini/pro3/pros/pro3S/PAD/PADII/DIAGUN III broken/lost DBScar Connector
Product Type:Original LAUNCH DBScar Bluetooth connector
Product Category:Car Diagnostic Tool
View Count:
Product Description
Launch X431 DBSCAR Bluetooth connector


Notice:

1).It is a replacement for broken or lost DBSCAR bluetooth connector of X431 Devices(Diagun III/X431 V/V+/5C/PRO/PRO MINI/PRO3/PAD/PAD II/Pros/Pro3S etc.). 100% original.
It is a part of X431, must work with x431 device. Not idiag nor easydiag, can not work alone.
If you have no X431 device(like X431 V), don't buy.




2)It is with a new SN(for DBSCAR bluetooth only), but username/password/update peroid is same like your X431 .

3)When you receive it, first pair bluetooth with new DBSCAR bluetooth connector, then update the software, then you can use new Adapter, the Old or lost adapter is useless.

4)Launch may send you new version bluetooth connector(like bluetooth of diagun IV or New X431 V), it will works still, dont worry.
4)According to the LAUNCH policy, Please send me the info below when you place a order.Thanks. Or the goods can not be sent.

1. Serial number (SN) of your Device,we need check it from Launch,If it is from a Local Launch dealer,you can not buy from us.
2. User name
3.Pictures with clear SN:
1). password paper (with SN) or Certificate
2). tablet setting(not setting of x431 software)-bluetooth- bluetooth pair record(with SN)
Or SN on backside of main unit (with SN)
How to use the new Bluetooth DBScar connector that you get :

1. check the new serial number in the dbscar connector , then check whether the serial number changed in your account or not first . If not , pls contact us immdiatly .
2. Update your X431 Diagun V/ V+ , then it can be used .

Scan My Facebook QR code to chat with me anytime by mobile phone
My Facebook QR code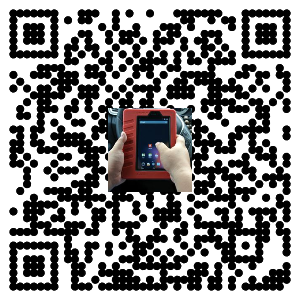 Contact information:
Mr Paul Tan
Email:paul@urobd2.com
Mobile:+86 18688923780
Webpage:www.urobd2.com
Skype:paul_urobd2
Facebook:https://www.facebook.com/LaunchX431AutoScanner
QQ:2630390680
WhatsApp:+86 18688923780
Wechat:+86 18688923780
Facebook:https://www.facebook.com/tan.paul.735
Location:Shenzhen, China