Car Diagnostic Tool
Product Name:Porsche Piwis III Porsche Piwis 3 with V38.050.030 Piwis Software on Lenovo T440P Ready to Use For all Porsche from 1998 to 2018
Product Type:Porsche Piwis III
Product Category:Car Diagnostic Tool
View Count:
Product Description
VXDIAG VCX-DoIP Porsche Piwis 3 III with VV38.050.030 Software on Lenovo T440P Full Set
PIWIS III is the third generation of Porsche diagnostic tool which will definitely grow your business to the new highest level of services. This masterpiece is created by Porsche engineers, provides to its user a plenty of possibilities for providing high qualified diagnostics and repairing services for the newest produced models of Porsche cars all over the world.
Exclusive support for Porsche!!
The only Vxdiag tool supports Porsche PIWIS 3
New DoIP diagnostic technique based on Ethereum
Diagnosis for luxury vehicles but without lots of requirements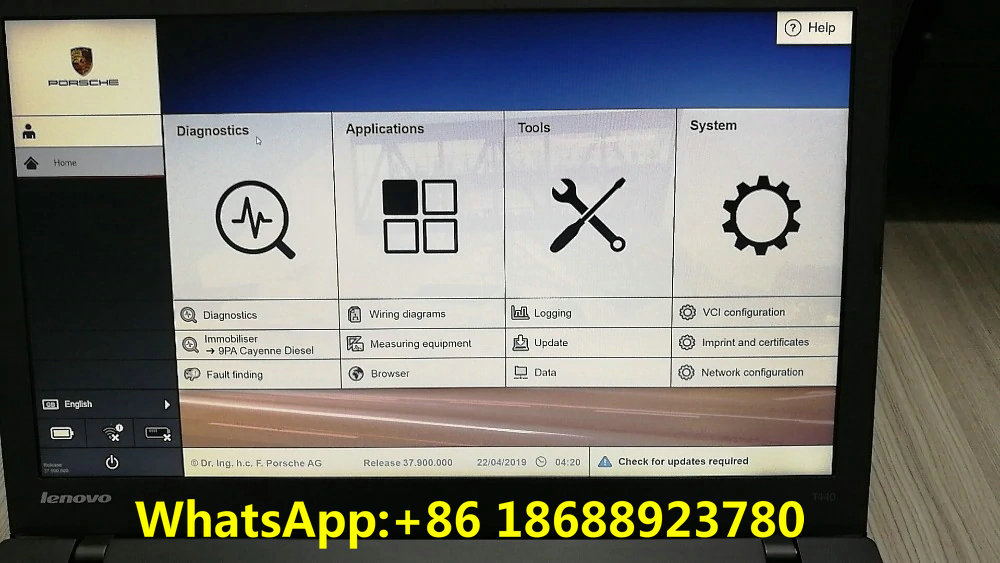 VXDIAG VCX-DoIP Porsche Piwis 3 III Features:
New operation system and more intuitive diagnostic interface
New VCI for post-2017 vehicles with DoIP diagnosis
Good at maintenance, repair, control units change and programming & setting codes
To login for online immobilizer programming
To find out leading faults
To look for maintenance wiring diagram
To support special functions like modification or flashing, with Engineering mode (Development version)
VXDIAG VCX-DoIP Porsche Piwis 3 Functions List:
Diagnostics application is used for communication with control units. You can search for, identify, code and control program units, read out the event memory, execute complex processes, change drive links and execute routines.
Guided fault finding (GFF) generates a test plan for a fault code. This test plan shows the best sequence for carrying out tests. GFF compiles a list of recommended tests, documents and wiring diagrams
Actual values/input signals functions displays you the actual values and input signals of control units
Drive links/tests function displays the drive links of control units, allows you to change the parameters of these drive links and run test routines for individual control units
Maintenance/repairs function group - use this function to call up control unit-specific processes that cannot be implemented generically from the ODX data
Coding/programming function group - use this function to write coding values. Values can be coded automatically or set manually. This function group includes (Automatic coding, Manual coding, Customer-specific settings and Factory settings) coding modes
Logging - use this function to activate logging for diagnostics, guided fault finding (GFF) and measuring equipment applications. Temporary and permanent working log can be created
Filter - use this function to limit the view of the control units installed in the vehicle. In the diagnostic application you can create, edit, activate, deactivate or assign filters
Wiring diagrams application is the representation of physical connections and layouts of circuits
VXDIAG VCX-DoIP Porsche Piwis 3 III New & Old Cars:
All Porsche from 1998-2018:
Porsche 911(997) (991)
Boxster/Cayman (987)
Cayenne up to MY 2010
Cayenne from MY 2011
Panamera
especially the latest models:
Paramera (971) 2018
Caynenne (92A) 2018
Macan (95B) 2018
911 (991) 2018
and other old models
Porsche PIWIS 3 Support Languages:
German,English,France,Italian,Spanish,Japanese,Russian,Portuguese,Dutch.
Porsche PIWIS 3 Support Modules:
(01)Front-end Electronics
(01A)
(02M)Rear-end Electronics
(03)Interior Lights
(04)Instrument Cluster
(04C)Engine DPS
(04D)Chassis DPS
(04E)Rear Lip DPS
(05)Air Conditioning
(05B)Front A/C Unit
(05C)Rear A/C Unit
(05G)Parking Heater
(05K)Heated Windscreen
(06)Electronic ST Wheel
(06A)Pre-wiring Steer.Col With MF Steering
(07)Gateway
(07A)CAN Topology
(08)Airbag
(08A)Airbag RL
(09)DPS Doors
(09A)Driver Door
Porsche PIWIS3 License Unlimited:
Scan My Facebook QR code to chat with me anytime by mobile phone
My Facebook QR code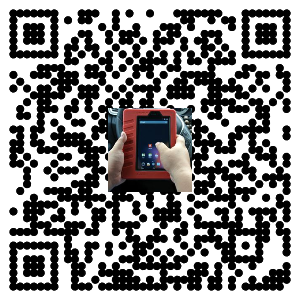 Contact information:
Mr Paul Tan
Email:paul@urobd2.com
Mobile:+86 18688923780
Webpage:www.urobd2.com
Skype:paul_urobd2
Facebook:https://www.facebook.com/LaunchX431AutoScanner
QQ:2630390680
WhatsApp:+86 18688923780
Wechat:+86 18688923780
Facebook:https://www.facebook.com/tan.paul.735
Location:Shenzhen, China