Car Diagnostic Tool
Product Name:BMW ICOM NEXT diagnostic tool software installed panasonic CF52 Laptop ready to use
Product Type:BMW ICOM NEXT
Product Category:Car Diagnostic Tool
View Count:
Product Description
Software:
ISTA-D updates to 4.14
ISTA-P updates to 3.66
ESYS for the 3.27.1 cracked version of the database to 3.63 full data
INPA was updated to 5.06 ETK to 2017.12 months,
KSD updates to 2018.1 months, adding a one button brush hidden 4.06, a B MW I net brush machine, a vehicle map brush tool
ISTA-D diagnosis
ISTA-P diagnostic programming
ESYS F brush machine
INPA E brush machine
ETK accessories query system
KSD maintenance quotation system
​ L anguage Support English, German, Russian, Chinese.


For ICOM NEXT A+B+C 2019 New Generation OF ICOM A2
For ICOM NEXT A Latest Generation Diagnostic Head , for MINI, for Rolls-Royce for -Model.
Can Replace for ICOM A2, including all function of ICOM A2.
For ICOM NEXT not support WIFI.
ICOM NEXT can works together with ICOM Software we provided.
ICOM NEXT can connect internet and Printer.
Improved Functionality and Performance:
1. Gbit workshop LAN, backwards compatible
2. Preparation for Gbit LAN on vehicle OBD(cars do not yet supportthis and interface not
yet defined,ICOM Next hardware adaptation will be necessary for future Gbit car
interface,will cause adaptation costs)
3. Faster start-up times and high throughput
4. Through high-performance,low-power ARM SoC
5. Improved handling
6. More flexible OBD cable
7. Lighted button for logs etc

ICOM NEXT A+B+C Diadnostic Head Overview?
Functionally compatible to ICOM A2
Mechanical design similar ICOM A2
Backwards compatible to car adapters (ICOM B, C) and motorcycle adapters (ICOM D, E)
ICOM NEXT ABC Specifications:
Zeroization of data on tamper detection
Secure supply chain assurance
Key storage using physically un-clonable function
CRI Pass-Through DPA Patent Portfolio
Advanced cryptographic Services

Package including:
1pc x for ICOM NEXT A+B+C
1pc x for ICOM B Most
1pc x for 20pin Cable
1pc x USB Cable
1pc x LAN Cable
1pc x OBD Cable
1pc x HDD
1pc x cf52 2g laptop ,second hand , but high quality


Scan My Facebook QR code to chat with me anytime by mobile phone
My Facebook QR code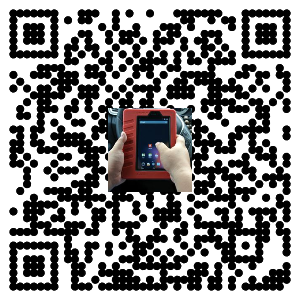 Contact information:
Mr Paul Tan
Email:paul@urobd2.com
Mobile:+86 18688923780
Webpage:www.urobd2.com
Skype:paul_urobd2
Facebook:https://www.facebook.com/LaunchX431AutoScanner
QQ:2630390680
WhatsApp:+86 18688923780
Wechat:+86 18688923780
Facebook:https://www.facebook.com/tan.paul.735
Location:Shenzhen, China