Car Diagnostic Tool
Product Name:Autel MaxiIM IM608 Diagnostic Key Programming and ECU Coding Tool
Product Type:Autel MaxiIM IM608
Product Category:Car Diagnostic Tool
View Count:
Product Description
Original Autel MaxiIM IM608Diagnostic Key Programming and ECU Coding Tool Replaces Auro OtoSys IM600 & MX808IM Free Update
Description:
Autel introduces MaxiIM IM608, a state of the art 10-inch Android-based touchscreen tablet combining the most advanced key programming and immobilizer capabilities with OE-level diagnostics and service functions. Equipped with XP400 key programmer and MaxiFlash JVCI ECU programmer, IM608 is a comprehensive immobilizer and key programming tool and ideal for auto technicians and locksmiths.
IM608 Specifications:
24 months of free online updates.
24 month warranty.
In-depth diagnosis of all vehicle modules.
Programming of modules and components of the vehicle.
Pass-Through System
Diagnosis menu: multi-language German, Japanese, French, Spanish, Portuguese
Immobilizer menu: English mainly

Autel MaxiIM IM608 Features:

Support IMMO functions for over 60 worldwide makes and models.
Support PIN/CS read, transponder read/write/identification, MCU/EEPROM chip read/write and IMMO ECU Reset/Adaption.
Extensive vehicle coverage for more than 80 US, Asian and European vehicle makes.
Complete capabilities for codes, live data, actuation tests, adaptations.
Displays live data in text, graph, analog and digital gauge for easy data review and analysis.
Auto VIN technology can automatically identify the vehicle's make, model and year information in no time.
Quick access for more than twelve common service functions including Oil reset, EPB, DPF, BMS, SAS, TPMS and more.
Cloud-based Data Manager saves customer and vehicle records, scanner data and technician notes.
Remote technical support for convenient demonstration, training and increased customer satisfaction.
Print out recorded data anytime and anywhere with Wi-Fi technology.
Automatic Wi-Fi updates available in new software releases.



Autel MaxiIM IM608 Functions List:

Smart Model: for Guided and Automated Key Learning
Expert Model: for Advanced Key Learning

Read PIN / CS (All Key Lost)
Generate Key
KeyLearning
Remote Learning Backup / Restore
IMMO Data IMMO
ECU Reset / Adaptation
IMMO ECU Refresh / Coding
For BENZ 3rd Generation IMMO Add Key, All Key Lost, Key Learning
For BMW FEM / BDC Key Learning and ECU Adaptation
For BMW CAS4/3/2 Key Learning
For VW /For AUDI MQB Key Learning, 48 Transponder (96-bit) Add Key, All Key Lost, A6 All
Key Lost, and More


XP400 KEY & CHIP PROGRAMMER

Support PC
MCU / EEPROM Chips Read / Write
ECU Read / Write
MC9S12 Encryption Chip Read / Write
Key Read / Write
Mercedes Infrared Key Read / Write
Remote Frequency Detect
IC Card Read/Write


OE-LEVEL DIAGNOSTICS FOR 80+ VEHICLE MAKES

All Systems Diagnostics
Auto VIN / AutoScan
Read / Erase Codes
View, Record and Playback Live Data
View Freeze Frame Data
Shop and Data Manager Applications
MaxiFlash JVCI ECU Programmer (Bluetooth/USB cable)


ADVANCED SERVICE FUNCTIONS

All Special Functions, e.g. EPB, DPF, SAS, Oil Reset, BMS and TPMS Sensor ID Relearn, etc.ECU Coding

Autel MaxiIM IM608 IMMO Vehicle List:
For Audi:
A1,A3,A4,A5,A6,RS4,B6,B7,RS5,RS6,A4 Allroad,A8,S8,Q3,RSQ3,Q5,Q7,R8,TT,

For Seat:
Alhambra,Altea,Altea,Cordoba,CupraLeon,Exeo,Ibiza,Leon,Mii,Toledo

For Skoda:
Citigo,Fabia India,Fabia,Kamiq,Karoq,Octavia,Rapid India,Rapid,Roomster,Superb,Yeti

For VW:
Amarok,Arteon,Atlas,Beetle,Bora,BoraGli,Caddy,Crafter,EOS,Fox Africa,,Fox EU,Fox,GTI,Gol County,Gol(5U),Gol(5W),Golf PLUS,Golf/Rabbit(1K),Golf6 ESTATE,Jetta,Parati,Passat,Phaeton,Polo,Scirocco,Sharan,Suran,T-Roc,Tiguan,Touareg,Touran,Transporter5/Multivan,up,UP!/cross UP!

For Fiat:
500,500L,500X prox,Albea,Boxer,Daily,Doblo,Doblo New,Ducato,Egea,Fiorino,Freemont,Idea,Grande punto ,Jumper,Linea,Marea,Nemo,Ottimo,Palio,Palio RST,Panda,Perla,Promaster,Punto,Sinea,Stilo,Viaggio

Check Autel MaxiIM IM608 IMMO vehicle list on official website,please click here:
https://pro.auteltech.com/measurecarApp-1-1.html?m=94&proTypeCode=IM608(IMMO)&operatorType=2
Autel MaxiIM IM608 Main Unit Overviews:-1
1.10.1-inch LCD Capacitve Touchscreen
2.Ambient Light Sensor-detects ambient brightness.
3.Power LED-indicates battery level & charging or system status.
4.Microphone
5.Collapsible Stand-extends from the back to allow hands-free viewing of the Display Tablet
6.Built-in Bttery
7.Loudspeaker
8.Camera Lens
9.Camera Flash
10.DC Power Supply Input Port
11.Headphone Jack
12.USB Port
13.HDMI (high-definition multimedia interface) Port
14.USB Port
15.Mini USB Port
16.Lock/Power Button-turns the evice on & off with long press,or locks the screen with short press.

Autel MaxiIM IM608 Customers Feedbacks:
Golf MK5 2005 AKL - add key OK - 2min
Scirocco 2011 - add key OK - 2min40sec
for Honda Civic 2006 - add key OK - 55sec
Golf V AKL 2007 without remove dashboard
Done Tiguan 2013, Scirocco and few others VAGs. Works fine on them
Autel MaxiIM IM608 program key for Volvo XC60 successfully
Benz W212 akl can be done by OBD
2014 Seat Ibiza, 2 keys added
for Mercedes ML320 CDI 2007
for BMW FEM system Add Key complete
for Audi a3 2010 add key Sprinter 2006 add key Vw t5 2008 add key for Skoda yeti 2014 add key
Added keys on Golf MK5 2005 AKL, Honda Civic 2006, Scirocco 2011, really fast!!!
Works Great on adding keys, all keys lost, G key
for Mercedes E220 (All lost keys) New key works

Autel MaxiIM IM608 Specifications:
Operation System Android 4.4.2,KitKat
Processor Samsung Exynos hex-core Processor(1.3GHz Quad-core ARM Cortex-A7+1.7GHz Dual-core ARM Cortex-A15)
Memory 2GB RAM & 64 GB On-board Menory
Display 10.1-inch LED capacitive touch screen with 1920*1200 resolution
Wi-Fi(802.11 a/b/g/n/ac)
USB 2.0
Connectivity BT v.2.1+EDR
SD Card (Support up to 32GB)
HDMI
Camera(rear) 8.0 Megapixel,AF with Flashlight
Sensors Gravity Accelerometer,Ambient Light Sensor (ALS)
Audio input/output Microphone Dual Speakers 3-Band 3.5mm stereo/standard headset jack
Power and Battery Charging via 12V AC/DC power supply with the temperature between 0℃ to 45℃
Input Voltage 12V (9-24V)
Power Consumption 6.5W
Operating Temp 0℃ to 50℃ (32 to 122℉)
Storage Temp -20℃ to 60℃ (-4 to 140℉)
Dimensions(W*H*D) 300mm(11.81")x220.0mm(8.66")x50.0mm(1.97")
Weight NW:1.42kg(3.13lb.) GW:8.655kg(19.08lb)
Protocols: ISO9141-2,ISO14230-2,ISO15765-4,K/L-line,Flashing code,SAE-J1850 VPW,SAE-J1850PWN,CAN ISO11898,Highspeed,Middlespeed,Lowspeed and Singlewire CAN,GM,GM UART,UART Echo Byte Protocol,Honda Diag-H Protocol,TP2.0,TP1.6SAE J1939,SAE J1708,Fault-Tolerant CAN

Autel MaxiIM IM608 Packling List:

1x Autel MaxiIM IM608 Main Unit
1x APC101 USB Cable
1x APA101 Signal Cable
1x MaxiFlash JVCI
1x APB101+APD101(EEPROM Adaptor+EEPROM Adapter Shell)
1x APA103(EEPROM Clamp)
1x XP400
1x APB102 MB IR Cable
1x APA104 ECU Clamp
1x Main Cable
1x APB104(MCU_FQFP64)
1x APA105(MCU Clamp)
1x USB Cable (2m)
1x APB105 MCU_FQFP80
1x APA106(MC9S12 Clamp)
1x Mini USB Cable
1x APB106(MCU_FQFP144)
1x APA107(Connect Cable)
1x AC/DC 12V Adapter
1x APB107(MCU_FQFP144)
1x Quick Reference Guide
2x Light Fuse 6*30mm
1x APB108(MCU_FQFP176)
1x Packing List
1x Cigarette Lighter
1x APA002(EEPROM Socket)
1x Carrying Case 634*170*404mm
1x AAC001

Scan My Facebook QR code to chat with me anytime by mobile phone
My Facebook QR code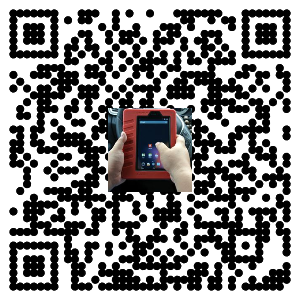 Contact information:
Mr Paul Tan
Email:paul@urobd2.com
Mobile:+86 18688923780
Webpage:www.urobd2.com
Skype:paul_urobd2
Facebook:https://www.facebook.com/LaunchX431AutoScanner
QQ:2630390680
WhatsApp:+86 18688923780
Wechat:+86 18688923780
Facebook:https://www.facebook.com/tan.paul.735
Location:Shenzhen, China