Car Diagnostic Tool
Product Name:LAUNCH X431 Diagun IV Auto Full System Diagnostic Tool Support Bluetooth/Wifi with 2 Year Free Update
Product Type:LAUNCH X431 Diagun IV
Product Category:Car Diagnostic Tool
View Count:
Product Description
New Arrival LAUNCH Diagun IV Auto Full System Diagnostic-tool support Multi-language with 2 years free update
Introduction:
X-431 IV is am slim evolutionary vehicle diagnostic tool , Featuring a quad-core 1.1 GHz processor ,and a 5.5 inch captitive screen , X-431 Diagun IV delivers diagnostic functionality which helps to diagnose vehicles issues more efficiently

In addition ,X-431 V Diagnostic support Wifi connection , one-click update, diagnostic feedback and all kinds of service function (include Oil lamp reset)

Support Multi-Language:

English, French, Spanish, German, Russian, Korean, Japanese, Portuguese, Italian, Polish, Dutch, Hungarian, Finnish, Simplified, Turkish, Greek, Arabic, Danish Persian, Romanian, Serbian, Swedish, Chinese Traditional...

Features:

1. Diagnostic
A. Diagnose
Diagnose the electronic control systems of prevailing vehicle models covering Asian, European , American and Chinese , Diagnosis functions include: Read DTCs , Clear DTCs and Read data stream, ect.
Specially designed for android platform with clear and user-friendly interface
Via Bluetooth , it is simple for the VCI connector to communicate with X-431 DiagunIV
B. Reset :includes all kinds of maintenance reset. Reset SAS , reset Brake, reset Gear , reset Oil, reset IMMO , reset Inject , reset TPMS, reset BMS , reset bleed , reset ETS, reset DPF , DEMO , EOBD

C. One-click Update: lets you update diagnostic software and APK more efficiently

Browser: built-in Wi-fi module makes surfing on the internet freely

Email: allow you to send and receive email.

Setting: to configure your personalized X-431 Diagun IV through it

Applications: other android based applications can be customized t install or uninstall

Remote diagnosis : Remote diagnosis between workshop


Main parameter:

System: Android 7.0
CPU: 1.1 GHz 4 cores
Battery: 2500mAh lithium polymer battery
Display: 5.5"touch capacitive screen
Storage: 16G
Size :215 x89.5 17(37)mm

DBS car IV detail:
Working Temperature :-10 ℃ to 50 ℃
Power Voltage: DC 12V
Bluetooth: Within 10 meters
Diagnostic Method: Bluetooth + Wired
Size: 72 x 47 x 24 mm

Note: Software with red font is required to be purchased separately.


Scan My Facebook QR code to chat with me anytime by mobile phone
My Facebook QR code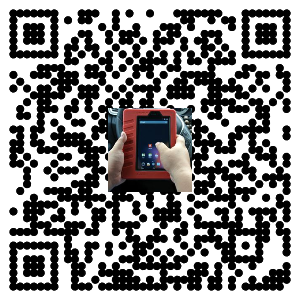 Contact information:
Mr Paul Tan
Email:paul@urobd2.com
Mobile:+86 18688923780
Webpage:www.urobd2.com
Skype:paul_urobd2
Yahoo:paul_urobd2@yahoo.com
QQ:2630390680
WhatsApp:+86 18688923780
Wechat:+86 18688923780
Facebook:https://www.facebook.com/tan.paul.735
Location:Shenzhen, China