Popular Garage Tools
Product Name:Car Auto Power Electric Circuit Tester Multimeter+Lamp+Probe+Light 0+380Volt
Product Type:Car Auto Power Electric Circuit Tester
Product Category:Popular Garage Tools
View Count:
Product Description
Car Auto Power Electric Circuit Tester multimeter+lam​p+probe+Light 0-380Volt
Multi-function Auto Circuit Tester

With the increasing technical updates, the unceasing development of auto industry and the continuous renewal of auto parts
and electronic components,
auto circuits gradually increase, but the detection tools of maintenance telephone are very few. Jiaxun automobile circuit
tester excludes difficulties and
anxieties for vast auto repair factories, 4S shops and auto headquarters.

1. It can accurately detect various line faults under the situation of no damage to rubber cover.

2. It sets multimeter & test lamp gear which has the functions that the top-level multimeter fails to do. It specially
detects the wires with bad contact and aging wires.

3. It can detect each fault in the place where the space is narrow and light is weak.

The product is the only four-in-one product with the functions of multimeter, test lamp, lighting lamp and probe.

All functions of digital multimeter are intelligent. Backlight is closed automatically after the backlight of 30s. All
ranges are intelligent, and the instrument shuts off automatically after the stop of use for 20min.
It is convenient to use, efficient to detect, easy to operate and has reliable performance.
Please pay attention to following tips before you use this tool:
1. Light test function can use 12v-24v power, AC, DC both can use;
2. LED test function can only use DC, no AC.
3. Light test and LED test can not used to do 220V AC test. Otherwise will burn this tool.
Package including:
1pc x Test main unit
2pc x Connect cable
1pc x Clip head
2pc x Battery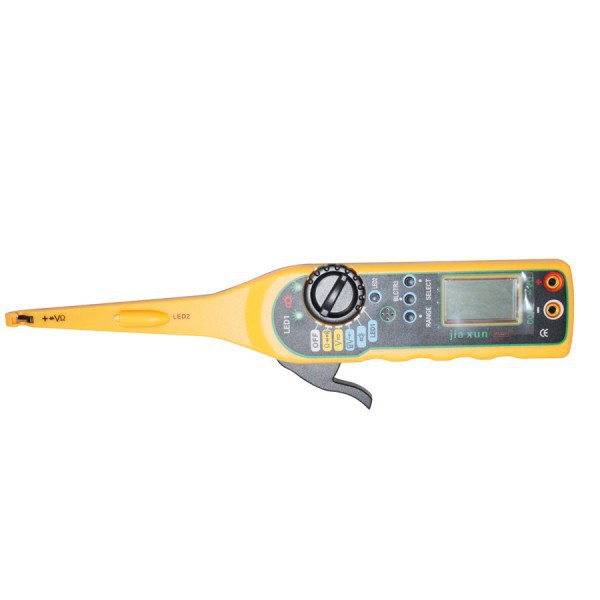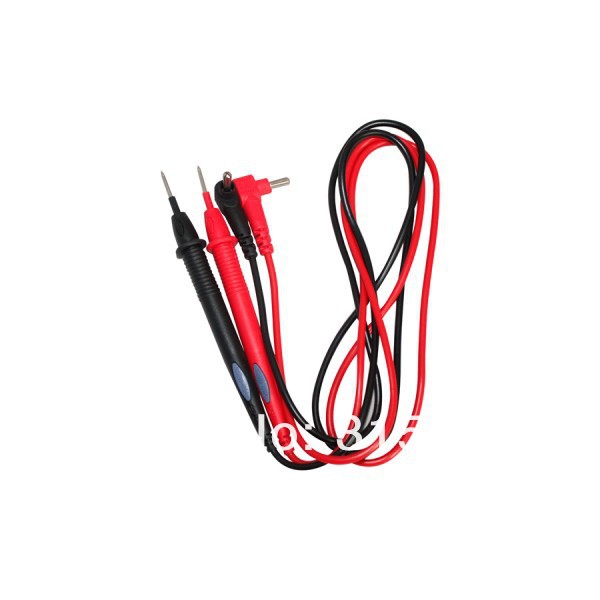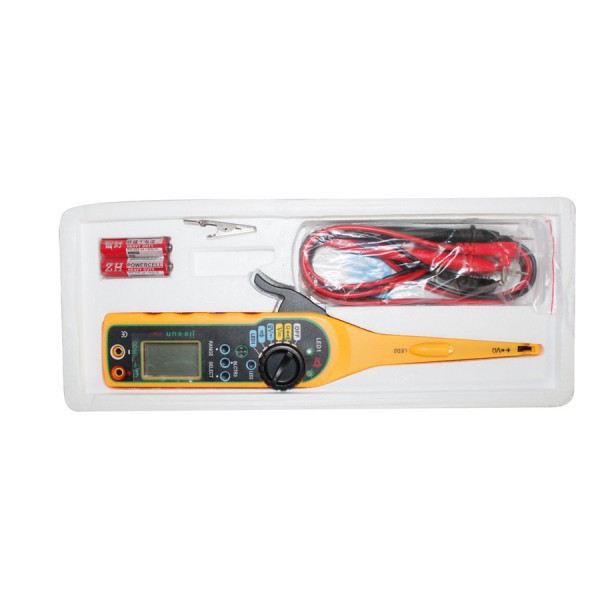 Contact information:
Email:paul@urobd2.com
Mobile:+86 18688923780
Tel:+86 755 33811620
Skype: paul_urobd2
MSN:paul@urobd2.com
Yahoo:paul_urobd2@yahoo.com
QQ:2630390680
Facebook:http://www.facebook.com/#!/tan.paul.735
Location:Shenzhen, China