Popular Garage Tools
Product Name:WiFi Endoscope Camera 8mm Lens Mini Camera HD1200P Soft Rigid Cable Waterproof Wifi Inspection Borescope for Android Iphone
Product Type:WiFi Endoscope
Product Category:Popular Garage Tools
View Count:
Product Description
Features and specifications:
Key features:
• Can record video and audio, files will be directly stored to your phone
• Convenient observation and follow-up analysis
• Light button used to control 8 LED lights to work in dark areas
• IP67 waterproof camera
• Can be quickly connected to various types of smartphone
• Ideal for intraoral camera systems, underwater camera,waterproof micro-cameras, motor vehicle detector, sewer pipeline detector ,search and rescue, criminal and customs detector, archaeological detection, PCB detection, home care, aviation and space industries, care and tractors industries, petroleum drilling industries, construction, and so on.
Working temperature: 0°-70°C
Power: built-in 800mAh lithium battery
Cable length: 1m/2m/3.5m/5m/10m
Resolution:
1) The lens does not auto-focus.
2) The best resolution distance is 5-10 cm. The resolution reduces when the distance is farther or closer.
HOW TO USE
ONE: Scan the QR CODE to download the app.
TWO: Power on the Wifi transmitter.
THREE: Connect the camera with the Wifi transmitter.
FOUR: Connect the wifi signal of your phone, which is transmited by the product.
FIVE: Open the app, then you could see the image.
WIFI Endoscope
Explore unknown areas
WIFI Inspection Endoscope
Support android/Iphone/Tablet/Ipad
8LEDs+1200p Lens
Make The Details Clearly Displayed
8mm Lens
Ultra Thin Lens, Ultra-wide Application
8 adjustable LED light
Ideal for working in dark areas
3nd Gen Chip
Make The Image processing Faster
One-click to take photo
800mAh battery
Up To 90 Minutes Of Using Time
Focal length: 5-10CM
The difference between hard cable and soft cable
IP67 international waterproof standard
High Quality Cable
Copper core makes the fast image transmission
USB 2.0 interface
Connect with PC directly
Practical accessories
Convenient for picking up small items
we are official dealer in china for "LAUNCH" ,"Autel","Fcar", "OBDSTAR",ect since 2009. we sell
auto scanner, car key programmer, ecu chip tunning tool, garage device, odometer resetter and
more.. Our webpage is www.urobd2.com.


Scan My WhatsApp QR code to chat with me anytime by mobile phone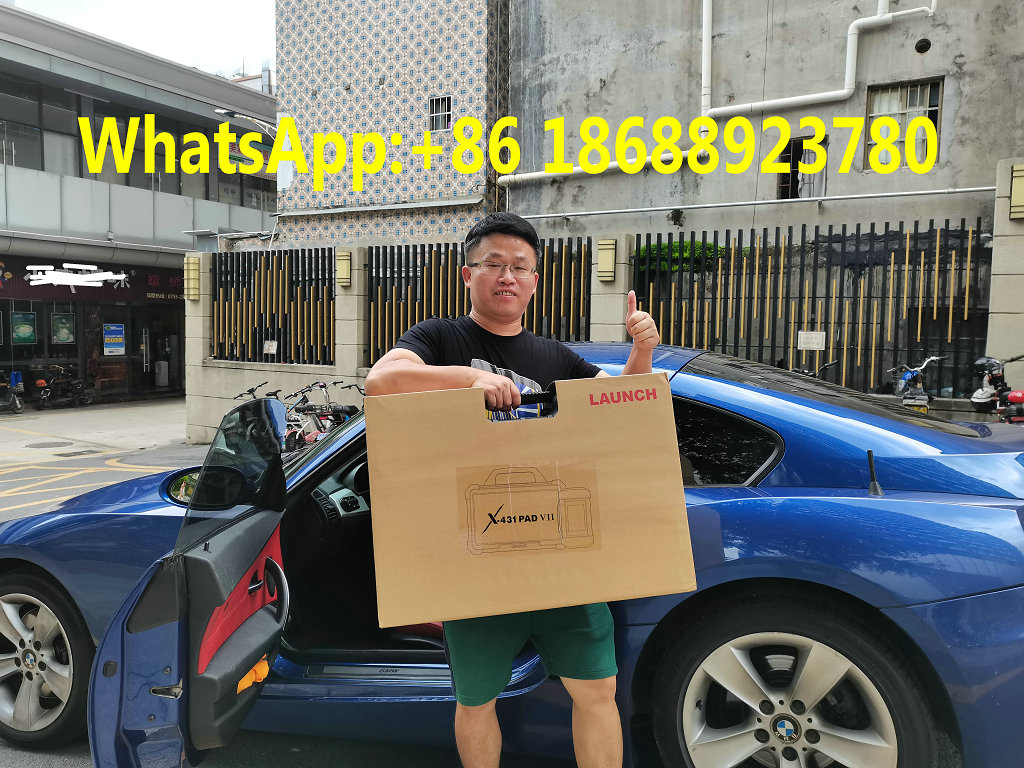 Contact information:
Mr Paul Tan
Email:paul@urobd2.com
Mobile:+86 18688923780
Webpage:www.urobd2.com
Skype:paul_urobd2
Facebook:https://www.facebook.com/profile.php?id=100072819858185
QQ:2630390680
WhatsApp:+86 18688923780
Wechat:+86 18688923780
Location:Shenzhen, China