Popular Garage Tools
Product Name:Launch CNC603C Car Fuel Injector Tester 6 Cylinder Cleaner Machine
Product Type:Launch CNC603C
Product Category:Popular Garage Tools
View Count:
Product Description
Launch CNC603C Car Fuel Injector Tester Cleaner Machine Injector Flushing Nozzles Multi-language Ultrasound Cleaning Equipment
1. Functions and Features
 Uniformity / Sprayability test: to detect the uniformity of the fuel injection quantity of each injector and monitor the spray status of injectors thoroughly and carefully by using the backlight, and to backflush injectors.
 Leakage test: to test the leakage and dribbling conditions of injectors under system pressure.
 Injecting flow test:
to detect the amount of fuel injected normally by injectors in 15 seconds
.
 Auto. test: under specific working conditions and parameters, the precise simulation of test of injectors under various working conditions
 Ultrasonic cleaning: to perform ultrasonic cleaning on multiple injectors at the same time, removing carbon deposits on injectors completely.
 On-Vehicle Cleaning: Coming with a variety of disassembly-free cleaning connectors, the device can be
used to perform on-vehicle cleaning and maintenance for various vehicle models.
 Version information: to check the software version information of the current device.
 Adopting ultrasonic cleaning technology, CNC-603C Injector Cleaner & Tester presents a strong cleaning ability;
 The product also adopts fuel pressure adjustment and control technology by microcomputer, which can ensure stable fuel pressure and wide adjustable range. It is applicable to vehicles equipped with a variety of gasoline injection systems. Meanwhile, the automation of injectors' cleaning and testing processes can be realized.
 Thanks to the adoption of microcomputer automatic control and digital display technologies, the cleaning
and testing processes can be controlled automatically and the parameters of the main status can be monitored in real time.
 Automatic fuel drain during a certain test can be realized via a routine, owing to the adoption of automatic
fuel drain control technology. Start or [stop] fuel drainage via the [Drain] button on the control panel in running or stop state
1.

Cleaning and Testing Sequences
It is recommended to carry out the complete cleaning and testing procedures in the following order.
 Uniformity / Sprayability test;
Select the corresponding parameter according to different test items and set it. See "V. Operation Processes" for
2. Cleanup after Operation
After the end of cleaning and testing, a cleanup should be done, which includes:
 Press [Drain] button on the control panel to drain test solution to a fuel container.
 Switch off the power switch and unplug the power plug.
 Take out the ultrasonic cleaning pool and pouring out all cleaning fluid completely shown in Figure 4.2, and wipe the ultrasonic cleaning unit with a soft dry cloth.
 Wipe the table top of the machine with a soft dry cloth.
 To avoid volatilization, all the test solution in the fuel tank should be discharged. If it can be used again, store
it in a safe place. If it is dirty and cannot be used any more, dispose it according to relevant regulations.
3. Specifications: Working Environment:
Power: AC110V-127V,50Hz/60Hz 3Amax
AC220V-230V,50Hz/60Hz 1.5Amax
Ultrasonic Cleaning Power: 100W
Speed Range for Simulation Test: 10~9990rpm
Environment Temperature: 0℃~+45℃
Strength of External Magnetic Field: <400A/m
Open fires is strictly prohibited within 2m.
Pulse Width Range: 0.5~25ms (step: 0.1ms)
we are official dealer in china for "LAUNCH" ,"Autel","Fcar", "OBDSTAR",ect since 2009. we sell auto scanner, car key programmer, ecu chip tunning tool, garage device, odometer resetter and more.. Our webpage is www.urobd2.com.


Scan My WhatsApp QR code to chat with me anytime by mobile phone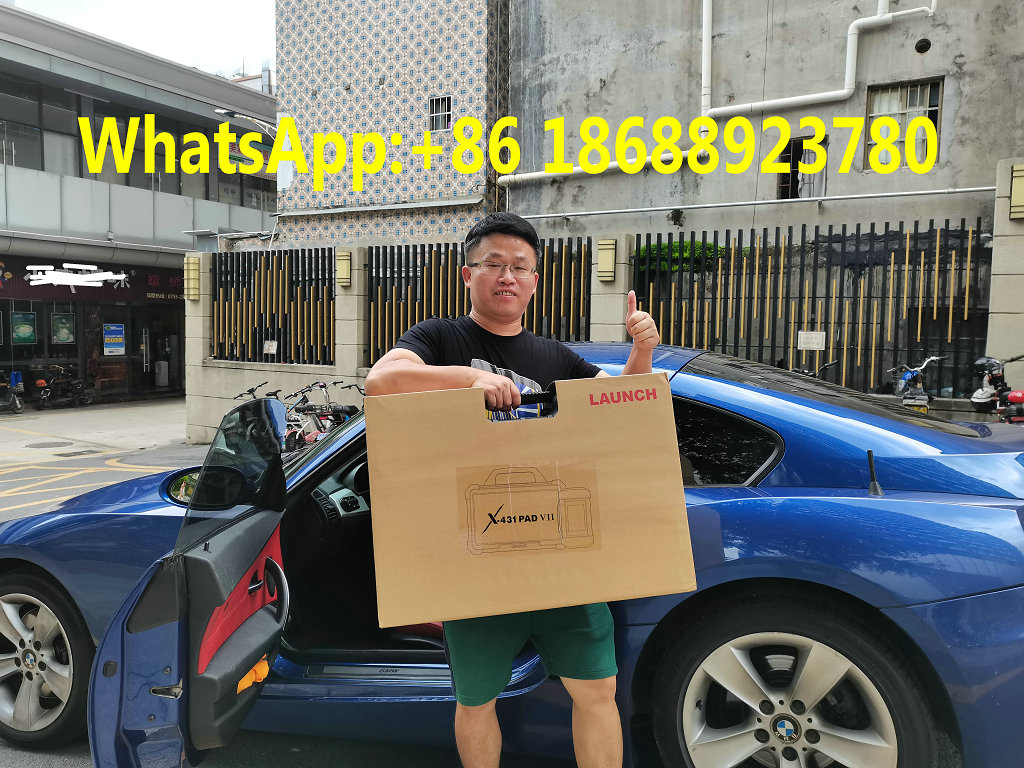 Contact information:
Mr Paul Tan
Email:paul@urobd2.com
Mobile:+86 18688923780
Webpage:www.urobd2.com
Skype:paul_urobd2
Facebook:https://www.facebook.com/profile.php?id=100072819858185
QQ:2630390680
WhatsApp:+86 18688923780
Wechat:+86 18688923780
Location:Shenzhen, China