Popular Garage Tools
Product Name:Refrigerant recycle & charge sysytem
Product Type:UR953
Product Category:Popular Garage Tools
View Count:
Product Description
Detail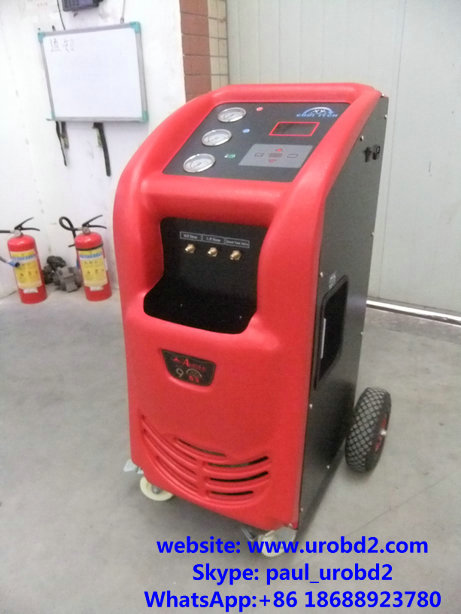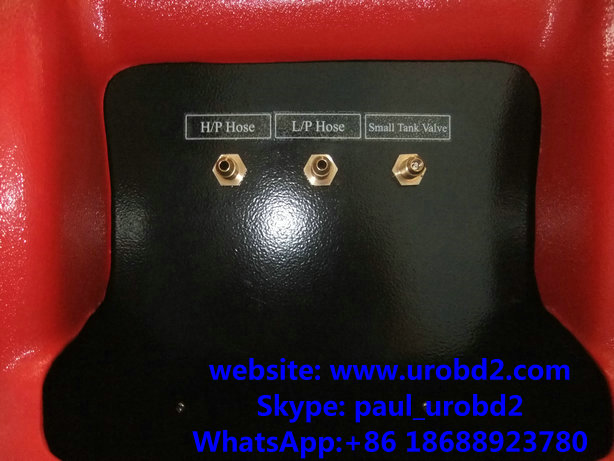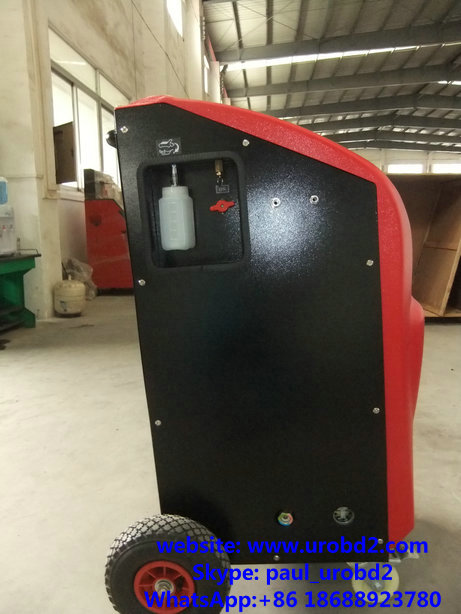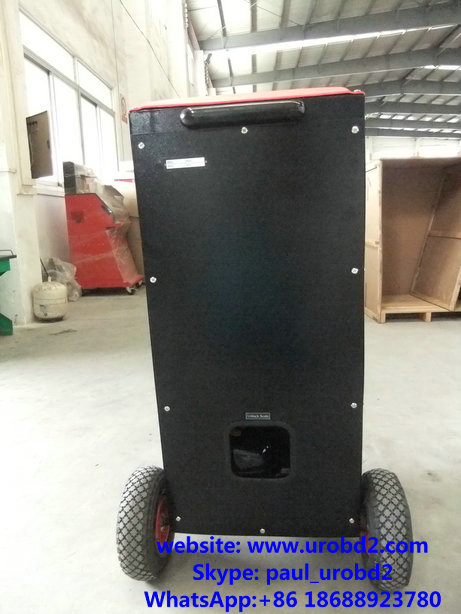 Technical data:
Recover rate≤600g/min
Coolant tank≤12L
Charge rate≤1200g/min
Charge volume0-12kg
Charge accuracy±5g
CoolantR134a
Pump rate90L/min
Compressor3/8HP
Power: 220v/50Hz ±10% (single phase), 550w
Package size (m):0.70 x 0.68 x 1.17m
G.W: 70kg N.W: 77kg
Function
1) Recover, recycle, regenerate and reuse refrigerant.
2) Vacuum.
3) Detect leakage.
4) Refill the new oil.
5) Charge the refrigerant.
6) Discharge the waste lubricant.
tter-spacing:1.0000pt;font-size:12.0000pt;mso-font-kerning:1.0000pt;" > 90L/min
Compressor3/8HP
Power: 220v/50Hz ±10% (single phase), 550w
Package size (m):0.70 x 0.68 x 1.17m
G.W: 70kg
N.W: 77kg


Scan My Facebook QR code to chat with me anytime by mobile phone
My Facebook QR code

Contact information:
Mr Paul Tan
Email:paul@urobd2.com
Mobile:+86 18688923780
Webpage:www.urobd2.com
Tel:+86 755 33811620
Skype:paul_urobd2
MSN:paul@urobd2.com
Yahoo:paul_urobd2@yahoo.com
QQ:2630390680
Twitter: paultan18
WhatsApp:+86 18688923780
Facebook:http://www.facebook.com/#!/tan.paul.735
Location:Shenzhen, China