Popular Garage Tools
Product Name:RED4 ZEXEL edc pump tester
Product Type:RED4 ZEXEL edc pump tester
Product Category:Popular Garage Tools
View Count:
Product Description

This product can check the RED4 electronic governor of the in-line pump produced by all the Japanese Zexel. The product performance and the check data are the same with the orginal imported control box, it can substitute imported products. This product adopt the wide input switching power suppl,high-speed master-chip ARM7 and import original integrated circuits, it can able to complete all of the check featrues of RED4, is the ideal equipment for checking the RED4 electronic governor.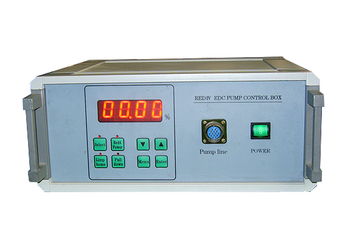 >>>TECHNICAL PARAMETERS
1. Power supply voltage: AC~ 220V 50Hz;
2. Voltage Power: <200W;
3.data show: four high-brightness digital tube;
4. control range: 5% ~ 95%;
5. control precision: ± 0.1%;
6. Preset 4 files: 5%, 16.25%, 72.5%, 95%.
Scan My Facebook QR code to chat with me anytime by mobile phone
My Facebook QR code

Contact information:
Mr Paul Tan
Email:paul@urobd2.com
Mobile:+86 18688923780
Webpage:www.urobd2.com
Tel:+86 755 33811620
Skype:paul_urobd2
MSN:paul@urobd2.com
Yahoo:paul_urobd2@yahoo.com
QQ:2630390680
Twitter: paultan18
WhatsApp:+86 18688923780
Facebook:http://www.facebook.com/#!/tan.paul.735
Location:Shenzhen, China