Car Key Programmer
Product Name:Xhorse VVDI KEY TOOL MAX Remote and Chip Generator Support 96bit 48 Clone Function
Product Type:Xhorse VVDI KEY TOOL MAX
Product Category:Car Key Programmer
View Count:
Product Description
Xhorse VVDI Key Tool Max
KEY TOOL MAX is a professional smart device with multi-function. Bluetooth and WIFI communication interface are integrated inside, which is convenient for connecting Xhorse Key Cutting machine,MINI OBD TOOL and other products to do specific operations.
This device adopts HD LCD screen with clear interface,easy to use and flexibility.
VVDI Key Tool Max Language:English, French, Spanish,Italy,Portuguese
VVDI Key Max Features:

1. Use KEY TOOL MAX to connect the dolphin to cut the key for the customer.
2. Support Generate transponder and remote.etc
3. Enter the car directly using KEY MAX+MINI OBD for matching. The entire process can be seamlessly connected without switching devices.
4. KEY TOOL MAX +MINI OBD TOOL can not only match the chip remote control of imported domestic cars, smart card, but also for Toyota H chip will be released first on KEY TOOL MAX.


Key Tool Max Function:


1. Generate remote and smart key
2. Program and Immo Transponder
3. Generate Special Transponder
4. Renew Remote
5. Recognize and Copy Accesscard
6. Generate and Copy Garage Remote
7. Frequency Detection and Copy Remote
8. Connect to Xhorse Key Cutting Machine
KEY TOOL MAX connects to Key Cutting Machine by Bluetooth to do cutting operations.
9. Connect to MINI OBD TOOL

There are 3 ways for KEY TOOL MAX connect to MINI OBD TOOL:
USB TYPE-C Cable;WIFI;Bluetooth


We will update more info once Key Tool Max release,please excepting!




VVDI Key Max Parameter:

Battery capacity: 3375mAh
Battery life>6 hours
Standby time>5 days
Recharging current: 1500mAh
Brightness>400nlts
Screen resolution: 1280*720P
Camera resolution: 800W
Package includes:

1pc x VVDI Key Tool MAX Device
1pc x USB Cable
1pc x Remote Generate Cable
1pc x User Manual
How to activate the 96bit 48 clone function?
1.Turn on the machine and log in account
2.Turn to keytool max option and

use generat 10 pcs xhorse remote and collect the points

, you can touch the area of 'Bnous Points' for collect points, you can earn the points for first time to use the remote from xhorse.
3. An hour later after collect points, the 96 bit 48 clone function will be activated ,you can check it in your keytool max machine
The function will activate in one hour after generate and collect the points from 10 pcs remote
Remark:xhorse has 4 kind of remote:wire remote, wireless remote, super remote,samrt key
remote,
Generate each kind of remote will be earn different value of points
Wireless remote = 40 points
Smart key remote = 60 points
we are official dealer in china for "LAUNCH" ,"Autel","Fcar", "OBDSTAR",ect since 2009. we sell auto scanner, car key programmer, ecu chip tunning tool, garage device, odometer resetter and more.. Our webpage is www.urobd2.com.
Scan My Facebook QR code to chat with me anytime by mobile phone
My Facebook QR code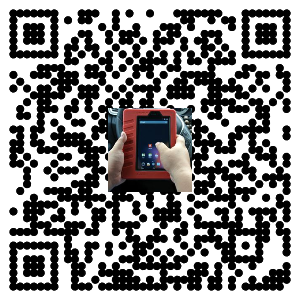 Contact information:
Mr Paul Tan
Email:paul@urobd2.com
Mobile:+86 18688923780
Webpage:www.urobd2.com
Skype:paul_urobd2
Facebook:https://www.facebook.com/LaunchX431AutoScanner
QQ:2630390680
WhatsApp:+86 18688923780
Wechat:+86 18688923780
Facebook:https://www.facebook.com/tan.paul.735
Location:Shenzhen, China