Car Key Programmer
Product Name:Autel MaxiIM IM508 Advanced IMMO & Key Programming Tool Plus XP400 Key and Chip Programmer
Product Type:Autel MaxiIM IM508
Product Category:Car Key Programmer
View Count:
Product Description
MaxiIM IM508
MaxiIM IM508 is a fast, easy-to-use, and ultraportable immobilizer and key programming device. The Android-based touchscreen tablet features powerful quad-core processor, intuitive design and straight-forward interface. Euipped with the XP200 key programmer, IM508 is capable of providing extraordinary service functions for the immobilizer system. Together with the ability to quickly diagnose all modules of the majority of the makes and models on the market, IM508 provides you with superior special functions. IM508 is the perfect solution for shops and technicians who demand affordable and powerful IMMO and diagnostic services.
Autel XP400 PRO Key and Chip Programmer Work with Autel IM508/IM608/IM608PRO/IM100/IM600
1. XP400 Pro is an Advanced All-in-One Key Programmer 2. One Year Free Update Online on Autel Official Website 3. Could Be Used with Autel IM508 and Autel IM608, Also IM100 and IM600 as well (Notice: XP400Pro is compatible with IM100 / IM600. The only thing the IM100 and IM600 will not have when used with XP400Pro is the 4 channel Labscope software and AutoAuth) 4. Supports Key Renewal on 11 Key Types with Additional Adapters - IMKPA, Key Programming Accessories Kit Please note that the product does NOT support Read/Write IC Card function. The "IC Card Induction Area" was also removed from XP400 Pro.
Overviews:
Autel XP400Pro is a replacement for XP400. It adds more functionality for BM-W, Merc-edes-Be-nz, as well as EEPROM reading. With the new protocols, the end-user will be able to read over 2000 (chips, components, devices) types including EEPROM and MCU Read, additional Odometer Read/Write, and more. Also, added functions for EWS3, W209, NEC, and more. NOTE: Don't connect directly AUTEL XP400 Pro with your car or it will be damaged.
XP400 Pro Features:
1. Expanded EEPROM functions for more component access 2. 170+ types Odometer component reading functions 3. 180+ Immobilizer ECU component types4. 40+ Engine ECU component types 5. 2000+ MCU component types6. 440+ EEPROM component types 7. Compatible with IM508 and IM6088. Includes 1-Year Warranty 9. Free Software Updates for Life of Tool
ADVANCED KEY PROGRAMMING VEHICLE COVERAGE when combined with XP400PRO:
Benz: - One-tap Key Programming via OBD - 3rd Generation IMMO CAN-Line/ K-Line Add Key, All Key LostBMW: - Smart IMMO Programming (support EWS3/ 4, CAS 1/ 2/ 3/ 4, FEM/ BDC) - Add Key/All Key Lost Volkswagen/ Audi:- One-tap Online Programming - Add Key/All Key Lost Via OBD for 2013 - 2020 ModelsGM: - Read IMMO Password, Add Key/ All Key Lost up to 2020Ford: - Add Key/All Key Lost (No PIN Needed) up to 2020 Mazda: - Add Key/All Key Lost (No PIN Needed) up to 2020 FCA - Read IMMO Password, Add Key/All Key Lost up to 2020 Renault: - Add Key/All Key Lost (No PIN Needed) up to 2020 LandRover/Jaguar: - Add Key/All Key Lost up to 2019 Volvo: - Semi-smart Key Learning via OBD up to 2018 - Smart/Blade/Fobik Key Learning via Dump
Powerful IMMO Functions:
1. Auto Detect Make/ Model/ Year/ System 2. Read PIN (All Key Lost)3. Key Learning4. IMMO ECU Reset/Adaption 5. IMMO ECU Refresh/Coding6. Remote Learning 7. AUDI Q5/ A4/A5 2015-2017 Key Learning8. VW MQB Key Learning 9. BMW FEM/BDC Key Learning and Adaption10. BMW CAS4 Key Learning and Adaption 11. Mercedes Key Learning 12. 2015-2018 Land Ro-ver & Jag-uar write key via dump 13. Volvo Smart Key Learning/ knob-style smart key
Comparison Table for XP400, XP400 Pro and Xhorse VVDI Prog:
XP400Pro Adds Support for Following Chips: EEPROM-->>AMD-->>AM29FXXX series chip EEPROM-->> FUJI-TSU-->> MB29FXXX series chip EEPROM-->> ST-->> M29FXXX series chip Engine control module-->> ST-->> M29FXXX series chip IMMO-->> BE-NZ-->> ESL_W209_W906(Moto-rola) read/write/erase function IMMO-->> BM-W-->>EWS3 module read/write function REMOTE_RENEW (renew key)-->> NEC-->> V51 and V5 chip read/write/erase
XP400 Pro Adds Support for Following IMKPA Accessories (Need to Buy IMKPA Accessories Separately)
APB113 PCF79XX adaptor board APB114 EWS3 adaptor boardAPB115 NEC adapter boardAPB118 NEC ELV adaptor board APB119 TB28FXXX adaptor boardAPB120 TMS370 adaptor board APB121 AM29FXXX adapter boardAPB122 AM29FXXX adaptor board1 APB123 AM29FXXX adaptor board2APB126 M35080/D80 adaptor board APB127 MC68HC0(7)05BXX adaptor board APB128 MC68HC05X32 adaptor board
IMMO:
The IMMO application requires a data link to the IMMO electronic control system of the test vehicle for diagnosis via OBD II connection. The application retrieves vehicle IMMO information and performs IMMO related functions, including Key Learning, Remote Control Learning, Remote Control Add, etc.
Programming:
The Programming application requires connection between the tablet and the XP200, and no vehicle connection is required. This application can access the key chip, read, retrieve and write key information, as well as other key related functions.
Autel MaxiIM IM508 Advanced IMMO & Key Programming :
1.Read PIN/CS (AII key Lost) 2.Key Generation3.Key Learning/Remote Learning4.Backup/Restore IMMO Data 5.IMMO ECU Reset/Adaptation,Refresh/Coding 6.BMW FEM/BDC Key Learning and ECU Adaptation 7.VW/AUDI MQB Key Learning,48 Transponder(96-bit)Add Key ,All Key Lost,A6 AII Key Lost
Diagnostics:
The Diagnostics application can retrieve ECU information, read & erase DTCs, and view live data. The Diagnostics application can access the electronic control unit (ECU) for various vehicle control systems, including engine, transmission, antilock brake system (ABS), airbag system (SRS)......
Specifications:
1.Operating System:AndroidTM 4.4.4 2. Processor:Cortex-A9 processor (1.6 GHz)3.Memory:32GB 4.Display:7-inch LCD capacitive touchscreen with 1024x600 resolution 5.Connectivity:Mini USB 2.0,USB 2.0,Wi-Fi,Micro SD card (supports up to 32GB) 6.Sensors:Ambient light sensor for brightness auto changing 7.Audio Input / Output:Input: N/A,Output: buzzer 8.Power and Battery:3.7 V/5000 mAh lithium-polymer battery, Charges via 5 VDC power supply 9.Tested Battery Life:Around 4.5 hours of continuous use 10.Battery Charging Input:5 V/1.5 A 11.Power Consumption:500 mA (LCD on with default brightness, Wi-Fi on) 3.7 V 12.Operating Temp:0 to 50°C (32 to 122°F) 13.Storage Temp:-20 to 60°C (-4 to 140°F) 14.Operating Humidity:5% - 95% non-condensing15.Net Weight:788 g (2.42 lb.) 16.Supported Automotive Protocols ISO9141-2, ISO14230-2,ISO15765, K/L-Line, Flashing Code, SAE-J1850 VPW, SAE-J1850 PWM, ISO11898 (Highspeed, Middlespeed, Lowspeed and Singlewire CAN, fault-tolerant CAN), SAE J2610,GM UART,UART Echo Byte Protocol, Honda Diag-H Protocol, TP2.0, TP1.6 .
IM508 Accessories:
1 X AAC001 – MED17 Cable 1 X KIA-20 Adaptor1 X Mazda-17 Adaptor1 X MaxiIM IM508 Tablet1 X Carrying Case 1 X Quick guide1 X Honda-3 Adaptor1 X KIA-10 Adaptor1 X XP200 Key Programmer 1 X USB External Power Adapter1 X Main cable 1 X Mini USB Cable
XP400 PRO Package includes:
1pc x XP400 Pro Main Unite 1pc x APB129 – EEPROM Adapter1pc x APA002 – EEPROM Socket 1pc x APB125 – Mercedes Infrared Collector1pc x APB103 – MCU_PLCC52 Adapter 1pc x APB104 – MCU_FQFP64 Adapter1pc x APB105 – MCU_FQFP80 Adapter 1pc x APB106 – MCU_FQFP112 Adapter1pc x APB107 – MCU_FQFP144 Adapter 1pc x APB108 – MCU_FQFP176 Adapter1pc x APB109 – MCU_FQFP32 Adapter 1pc x APB110 – MCU_FQFP48 Adapter1pc x APB111 – MCU_SO28 Adapter 1pc x APA101 – Spare Signal Cable 1pc x APC101 – USB Cable (Standard USB –Type B USB)1pc x APA103 – EEPROM Clamp 1pc x APA107 – ECU Cable1pc x APA108 – MCU Cable1pc x APA109 – MC9S12 Cable 1pc x Dupont Line
we are official dealer in china for "LAUNCH" ,"Autel","Fcar", "OBDSTAR",ect since 2009. we sell auto scanner, car key programmer, ecu chip tunning tool, garage device, odometer resetter and more.. Our webpage is www.urobd2.com.

Scan My Facebook QR code to chat with me anytime by mobile phone
My Facebook QR code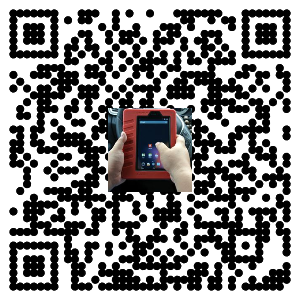 Contact information:
Mr Paul Tan
Email:paul@urobd2.com
Mobile:+86 18688923780
Webpage:www.urobd2.com
Skype:paul_urobd2
Facebook:https://www.facebook.com/LaunchX431AutoScanner
QQ:2630390680
WhatsApp:+86 18688923780
Wechat:+86 18688923780
Facebook:https://www.facebook.com/tan.paul.735
Location:Shenzhen, China