Car Key Programmer
Product Name:VAG OBD Helper for VW Audi Skoda 4th Immo Data Calculator
Product Type:VAG OBD Helper
Product Category:Car Key Programmer
View Count:
Product Description
OBD Helper for Audi /Skoda 4th Immo Data Calculator Work with Lonsdor K518ISE VVDI2 etc



It will need token for online calculation, device with one free token for you.
If you need more token, please click Token Service OBD Helper at $7.5 only.


OBD helper up to the V-A-G vehicle (For Audi/Skoda with 4th IMMO) , you can quickly get immo data within 3-5 minutes by connecting the internet ( The time depends on the network status or the number of users), which is easy to operate, help save time and avoid the risk of disassembling the dashboard.


As known, before OBD helper is released, when the for Audi/ Skoda with 4th IMMO needs to add new keys or program new keys when all keys lost, none of VVDI2 AVDI, AP PRO, Lonsdor K518 can read out the immo data. Or the operator needs to disassemble the dashboard to gain the immo data.


OBD Helper Functions:

1: Support A4L Q5 (all the card 754C/J type)
2: can be used for Audi/Skoda key making (even when all keys lost) and the 4th generation odometer correction.
Example, 35XX key all lost 873B 24C64 type key all lost or new model 95320.
3:can add key for MQB JOHNSON dashboard (not support key all lost )
4.New for PASSATT MQB key all lost.
5.Support to get BCM2 anti-theft data online for A6 A7 A8 for Touareg Phideon with 5th immo.


Note: The 4th generation immo data and MQB data support most current popular V-A-G key programmer in the market.



How to use OBD helper?

1. The 5th generation of data supports VVDI AP and plaintext display CS.

2. After "Online calculate immo data" complete, the system will save the file in the V-A-G OBD folder according the vehicle VIN.


3. The generated file can work together with the current popular V-A-G key programmers, you can directly generate dealer key and learn.




When to use OBD helper?

1. For the V-A-G vehicle with MQB immo, if the immo data can't be read out, you can try to use V-A-G OBD helper, but can work for adding new keys (Take Johnson Controls key adding for example)

2. If A4L Q5 can't be directly read out BCM2 data, and display the data length error, OBD helper can be used to calculate BCM2 data.

3. If you get all keys lost for any of 2014 A6 A7 A8 for Touareg, for PHIDEON with 5th immo system, you can use OBD helper to online calculate BCM2 data, then working together with VVDI2, Lonsdor K518 etc to program key.

Note: Before using OBD helper, please make sure the vehicle info is not tampered and vehicle status is legal, otherwise the immo data can't be calculated.

Scan My Facebook QR code to chat with me anytime by mobile phone
My Facebook QR code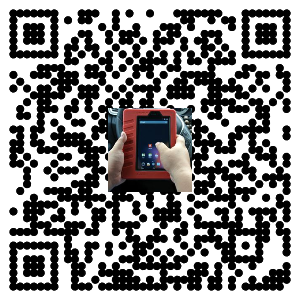 Contact information:
Mr Paul Tan
Email:paul@urobd2.com
Mobile:+86 18688923780
Webpage:www.urobd2.com
Skype:paul_urobd2
Yahoo:paul_urobd2@yahoo.com
QQ:2630390680
WhatsApp:+86 18688923780
Wechat:+86 18688923780
Facebook:https://www.facebook.com/tan.paul.735
Location:Shenzhen, China