Car Key Programmer
Product Name:Yanhua Mini ACDP Programming Master with Functions For landrover/CAS/FEM/BDC/ISN/35160/Fujitsu/MQB/MMC/FRM/refresh
Product Type:Yanhua Mini ACDP Programming Master
Product Category:Car Key Programmer
View Count:
Product Description
ACDP(Automotive Cloud Diagnosis Programmer) is the newest and best
tool in the world for auto key programming and mileage correction .
Main Features:
1,no need to remove chip
2,no need soldering/welding
3,no need to cut the line
4,no need to lift the pin
5,connects with your Iphone/Android/or PC
The above offer is a set for basic module plus Jaguar/LandRover KVM Module.
Basic module+Jaguar/LandRover KVM module.


Free tokens and update for the whole service life!

Different modules with functions:
Basic module:the programmer, it can read and write all 8-pin IC and some CPU without soldering.
Module 1:BMW CAS1CAS2CAS3CAS3+CAS4CAS4+Key Programming /Mileage Reset
Module 2:BMW FEM/BDC Key Programming /Mileage Reset , Reset Module, Backup/Write IMMO data
Module 3:Read BMW DME ISN code ( Necessary when All-key-lost)
Module 4:Read/Write BMW3508035160DOWT,even can change mileage for 35160!
Module 5:Fujitsu CPU MB91F (Honda, Hyundai, KIA K3/K5, etc.) Mileage adjustment
Module 6:MQB/MMC instrument,Support parts of VDO mileage adjustment of VW MOQ platform via OBD and Passat MMC (NEC D70F3525 + 95320) instrument adjustment after year 2015 by ICP.
Module 7:Refresh BMW keys,supports E/F chassis key refresh so that can program again.
Module 8:FRM Footwell module,Readwrite OL15Y/3M25J chip. The FRM controls the vehicle Daytime Running Light, Car Window, Headlight, Battery,Indscreen Wiper,etc.
Moudle 9:Supports Land Rover from year 2015 till now key programming.No need to cut crystal oscillator, IMMO code,and solder. Reading/writing data and programming keys in one programmer!

Support IOS,ANDROID, PC by connecting to WIFI and bluetooth.

Easy installation and operation:
You may download our APP by QR code or in APP store.



Scan My Facebook QR code to chat with me anytime by mobile phone
My Facebook QR code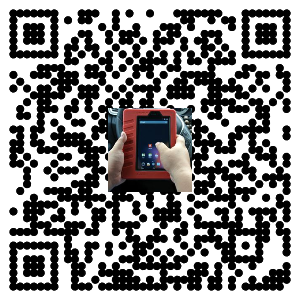 Contact information:
Mr Paul Tan
Email:paul@urobd2.com
Mobile:+86 18688923780
Webpage:www.urobd2.com
Skype:paul_urobd2
Yahoo:paul_urobd2@yahoo.com
QQ:2630390680
WhatsApp:+86 18688923780
Wechat:+86 18688923780
Facebook:https://www.facebook.com/tan.paul.735
Location:Shenzhen, China